AM Botte Mechanical – Commercial Division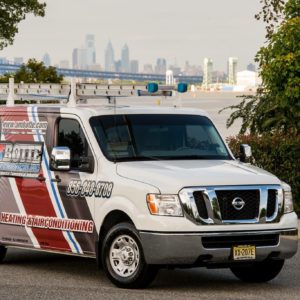 At A.M. Botte, we firmly believe that honesty is the best policy, and we work hard to make sure that we provide just that for our customers. Our commitment to providing quality HVAC service, and informing our customers exactly what is happening with their system, is what helped make our reputation as one of the best in South Jersey.
When we began in this business nearly 20 years ago, we knew we wanted to be different. We wanted to stand out in this industry by being consistent and reliable, and by only offering customers services they truly needed. Over time, we've managed to grow through satisfied customers spreading the word.
A.M. Botte offers only the best in commercial HVAC services, and we know we can guarantee our workmanship for a lifetime. We are fully licensed and insured and we stay on top of the latest technology. Our technicians will properly evaluate your current system and provide you with a free estimate on any work we think needs to be done.
Find out why so many have chosen us and become the next satisfied customer by scheduling your free estimate today!
New Location in Sewell!
A.M. Botte has opened a new office on NJ Route 47 in Sewell, in Washington Township! We are now even better able to serve you with your HVAC installation, repair, and maintenance needs. Wherever you are in South Jersey, reach out to us today…we can help keep your home or business comfortable throughout the year!