South Jersey Commercial HVAC Maintenance Plans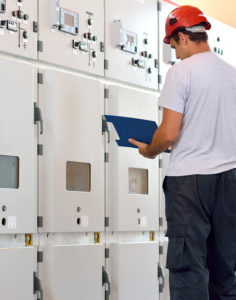 Getting a South Jersey commercial HVAC maintenance plan with A.M. Botte can secure your business in the long run. Just as regular exercise and a balanced diet are essential for maintaining good health, regular maintenance is crucial for keeping your South Jersey commercial HVAC systems running smoothly and efficiently.
New Jersey's unpredictable weather can wreak havoc on your HVAC systems, leading to unexpected breakdowns and costly repairs. Don't wait for a crisis to strike – proactive maintenance is the key to preventing costly downtime and ensuring the comfort of your employees and customers.
At A.M. Botte, we offer comprehensive commercial HVAC maintenance services designed to keep your systems operating at peak performance. Our experienced technicians will perform thorough inspections, cleanings, and calibrations to identify and address potential issues before they escalate into major problems.
New Jersey weather reaches all of the extremes, and an unexpected breakdown of a heater or air conditioner is brutal on a commercial business. When things break down, often a business must close up shop as customers leave the store or machines must be shut down. Don't wait to eventually call a repair service and possibly suffer costly down time; let us keep your systems running as long as possible.
After we install or repair your heating or air conditioning systems, A.M. Botte can set up a South Jersey commercial HVAC maintenance contract with your company. We'll periodically check and calibrate thermostats, lubricate moving parts to decrease strain, monitor refrigerant levels and replace filters. We'll also check for small problems so they can be addressed before they become bigger and more expensive ones.
If one of your goals this year is to save money, you need to add a commercial maintenance contract to your "to-do" list.
New Location in Sewell!
A.M. Botte has opened a new office on NJ Route 47 in Sewell, in Washington Township! We are now even better able to serve you with your HVAC installation, repair, and maintenance needs. Wherever you are in South Jersey, reach out to us today…we can help keep your home or business comfortable throughout the year!