Energy Saving Programs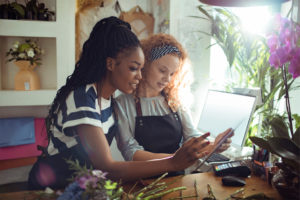 If you are a small business, you may qualify for the new Small Business Direct Install Program with Atlantic City Electric. With these new programs small business owners can replace their old inefficient systems and Atlantic City Electric will pickup 70%-80% of the cost. The program is the Small Business Direct Install (SBDI) Program, this program was specifically designed for smaller businesses and organizations, with the SBDI program you can greatly improve your business's energy efficiency at a low cost!
Systems You Can Replace With The Small Business Direct Install Program:
New High Efficiency HVAC System
LED Lighting Retrofits
Building Controls
Motors & Pumps
Using this easy and affordable plan will not only help you save now but, it will also help you in the long haul. Taking advantage of this plan means you also will get bonus incentives, these generous incentives will allow your business to be more energy efficient to save you money.
When You Start Your Journey With The SBDI Energy Saving Programs You Can:
Receive financial incentives for installing energy efficient equipment
Save energy & water
Reduce maintenance costs and extend the life of your equipment
Improve the indoor air quality of your business
Enhance the visibility indoors and outside of your business
Create a more comfortable environment for customers & work staff
Want to read the full details from the brochure?
Click Here!
With the SBDI program you only pay A.M. Botte 20%-30% of the cost out of pocket, and with the added incentives you'll be saving a ton of money that you can then funnel back into your business! When you start your journey with Atlantic City Electrics SBDI energy saving programs you can get a no-cost on-site energy assessment of your business/facility. Each of these energy assessments are done by our authorized expert Trade Allies. Once the assessment has been made you will get customized recommendations on how you can save more energy, you will also receive detailed cost estimates tailored to your business for any new energy efficiency improvement projects.
---
Want To Start Your Journey With Atlantic City Electrics Small Business Direct Install Program via A.M. Botte?
Contact Us!