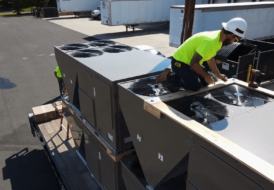 A.M. Botte was contracted for an entire HVAC design build project at Independent Record Pressing in Bordentown, New Jersey. We provided a total turnkey mechanical job for our customer. The project included (8) 12.5 ton York rooftop package units. A.M. Botte performed all structural steel work for the new equipment, including roof openings and roof […]
Read More....
---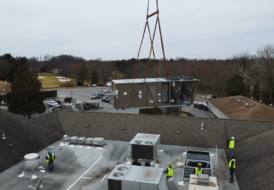 We were called to an emergency service (outage) call at Woodcrest Country Club, where we found that two of the main package HVAC units had failed. Due to the severity of the call, we sent our General Manager and Service Manager to make emergency repairs and keep the units running while a replacement could be […]
Read More....
---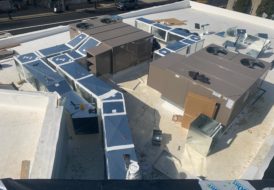 A.M. Botte recently completed an entire HVAC system installation at Tonewood Brewery in Barrington, NJ. We were hired by Eli Facchinei, who is the owner/operator to design build and install all new HVAC for his new brewery location in Barrington, NJ. We installed (2) York 15 ton RTU's with exposed duct work on the roof. […]
Read More....
---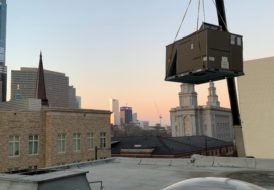 We recently installed a 10 ton rooftop unit in Philadelphia for Flynn Commercial Property Management. Our team got into and out of Philadelphia before the traffic rush and got this valued commercial customer up and running without downtime. Anytime we are called to do work in the city, we make sure our cranes are on-site […]
Read More....
---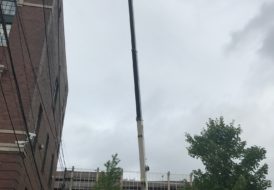 A.M. Botte provided in-ceiling air handler and water coil replacements to a school in Camden, NJ. They contacted us because they knew our 20 years of experience made us the trusted replacement and installers for their HVAC needs. We keep things fair and honest with free consultations on work that needs done. After projects are […]
Read More....
---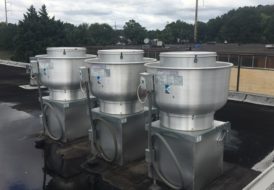 South Jersey CML in Bellmawr, NJ is the Dunkin Donuts baking and distribution facility in South Jersey. Their location in Bellmawr is crucial to operations, as it is responsible for the on-time, on-budget of bakery supplied goods to its many member franchisees throughout South Jersey. A.M. Botte was tasked with the design and installation of: […]
Read More....
---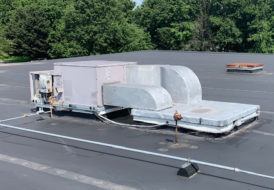 A.M Botte was recently contacted for a HVAC package unit replacement in Bristol PA. With 20 years experience in commercial and residential HVAC unit replacements, A.M. Botte's reputation of reliable and trustworthy execution made them the obvious team to get this job done. The project demanded that two units be both removed and replaced. These […]
Read More....
---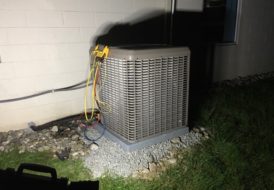 Health Advocate in Plymouth Meeting, PA hired AM Botte Commercial HVAC to provide replacement of their heat pump HVAC system as well as new ductwork and air intakes. Health advocate could not close their business operations as they are staffed 7 days per week. AM Botte was able to perform all work at their Plymouth […]
Read More....
---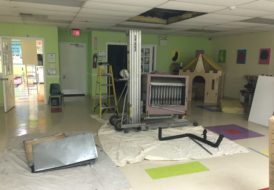 TLC Daycare in Voorhees, NJ recently hired AM Botte Commercial HVAC division to replace their entire 10 Ton AC system and 300,000 BTU gas furnace. The problem TLC Daycare in Voorhees has was that they couldn't close down their business while the repairs were being made. AM Botte managed to replace the entire ceiling-based, AC […]
Read More....
---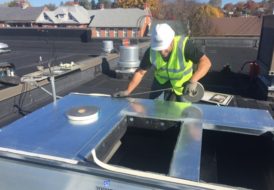 A.M. Botte performed a total upgrade of the Waynesboro, PA Post Office HVAC systems. We removed two old rooftop units and replaced them with new York high efficient units. We replaced the old boiler system with a new Burnham boiler and power flame gas burner, offering high and low fire for energy efficiency. We upgraded […]
Read More....
---