Barrington Commercial HVAC Maintenance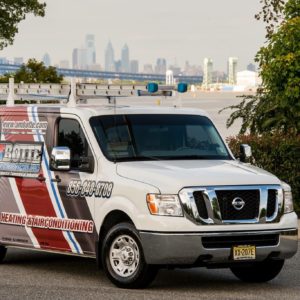 Give the team at A.M. Botte a call – we'll offer the top Barrington commercial HVAC maintenance plan for your protection. A.M. Botte provides businesses many services to keep their building in peak conditions and the highest standards of comfort. These services include commercial heating and air conditioning, commercial building automation, system design and construction, indoor air quality assurance, and boiler services. The benefit of working with our team largely comes from the programs we provide after installation or check up- our maintenance plans.
About Barrington Commercial HVAC Maintenance Plans
A.M. Botte can set up a commercial maintenance contract with your company after installing or repairing your heating or air conditioning systems.
These plans are designed to keep you ahead of future issues you may run into. Our programs include:
Periodically checks and calibrations on your thermostats.

Lubrication for moving parts to decrease strain.

Monitorization of refrigerant levels.

Filter replacements.
What makes this possible? The reliable and trustworthy team we have. Our technicians are fully licensed and insured. We make sure to stay ahead of the latest trends of technological advances to better serve your business with up to date standards and practices. Not only will they properly evaluate your current system, but we'll also provide you with a free estimate on any work we think needs to be done.
For 20 years, we've done our best to keep our reputation honest, consistent, and reliable. Our mission is to bring quality service, comfort, and safety to your property at a fair price.
To learn more about the services we provide, click here or one of the titles below to be directed our information on:
To hear more about other businesses we've helped, check out our special spotlight pages here and read the testimonies from happy customers on this page.
The form below is a great way to get started. Just leave us your information, and we'll get back to you soon!
New Location in Sewell!
A.M. Botte has opened a new office on NJ Route 47 in Sewell, in Washington Township! We are now even better able to serve you with your HVAC installation, repair, and maintenance needs. Wherever you are in South Jersey, reach out to us today…we can help keep your home or business comfortable throughout the year!