Bellmawr Commercial HVAC Maintenance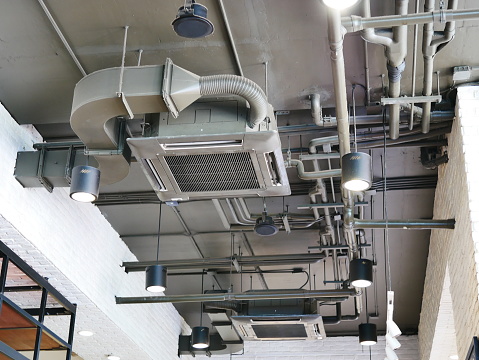 A.M. Botte is your trusted authority for Bellmawr commercial HVAC maintenance. We are located in nearby Pennsauken, and we've been keeping HVAC systems running smoothly and dependably in South Jersey for over 20 years. We still believe in earning our solid reputation for customer satisfaction with every call.
If you're a South Jersey business owner, you well know about the weather extremes in South Jersey, and the toll it takes on your heating and air conditioning systems. If your HVAC systems are overworked and break down, the repairs, lost production and machinery shutdowns can be costly. In many cases, systems can run more efficiently and shutdowns can be prevented with an annual maintenance program.
Our professional technicians can perform any HVAC repairs you need, and we're also ready to install a completely new system for your business of any size. But in addition to installation and repairs, we offer an affordable maintenance program that keeps your system running and your facility comfortable through the blazing summers and frigid winters of South Jersey.
When you sign on for our Bellmawr commercial HVAC maintenance plan, our expert techs will periodically visit to inspect and maintain your system. We'll take the time to lubricate the moving parts, calibrate the thermostats, check refrigerant levels, and replace dirty filters. While we're tuning up your system, we'll inspect it carefully and address small issues before they become bigger ones. For an affordable fee, A.M. Botte will keep your system efficient and protect your business from costly shutdowns. It's well worth the investment to keep your energy expenses down.
Contact us today to find out more about our commercial HVAC maintenance solutions for your Bellmawr business, or use our online form to ask for an estimate. We'll help keep your employees and customers comfortable no matter what the South Jersey climate brings.
Bellmawr Commercial HVAC Maintenance Services
If one of your goals this year is to save money, you need to add a commercial maintenance contract to your "to-do" list. The maintenance plan we offer includes:
Checking and calibrating thermostats

Lubricating moving parts to decrease strain

Monitoring refrigerant levels

Replacing filters