Burlington Commercial HVAC Maintenance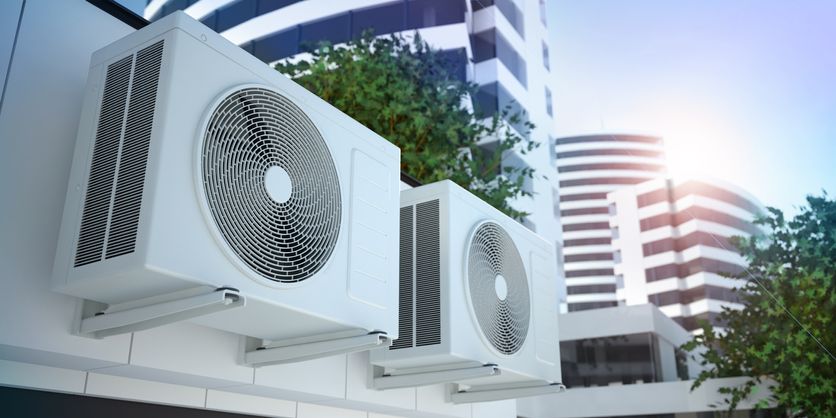 A.M. Botte are proud to be your team for Burlington commercial HVAC maintenance. Not only do we provide diagnosis, consultation, and installation of HVAC systems – but we stay on top of issues that may come along as the weather changes. There's a litany of things that can go awry.
HVAC mishaps can lead to sudden closings. Like any other technical issues, a disruption in you HVAC system can cause stutters and full stops to your business. Situations like these can effect your business in the worse way by creating a reason to limit hours or even close down for a time. A problem with your system can also lead to sudden expectancy for additional costs. It can be typical for owners to not be proactive in a least some area of their business as it pertains to monitoring expenses. An issue with your system that's unexpected might mean its also unprepared for financially. With so many other factors to keep in mind and other pots to keep your hands in, as a business owner- you only have but so much room for focusing on identifying the issues, finding the right service provider, and dealing with finding the solution.
After we install or repair your heating or air conditioning systems, A.M. Botte provides a contract for Burlington commercial HVAC maintenance. These services will have us periodically:
Check and calibrate thermostats.
Lubricate moving parts to decrease strain.
Monitor refrigerant levels and replace filters.
We'll also check for small problems so they can be addressed before they become bigger and more expensive ones.
New Location in Sewell!
A.M. Botte has opened a new office on NJ Route 47 in Sewell, in Washington Township! We are now even better able to serve you with your HVAC installation, repair, and maintenance needs. Wherever you are in South Jersey, reach out to us today…we can help keep your home or business comfortable throughout the year!