Burlington Township Commercial HVAC Maintenance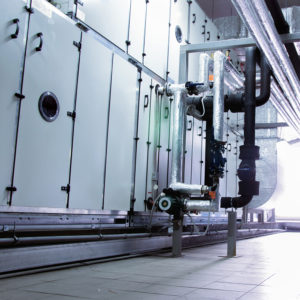 They say preparation is key. If you could benefit from having a plan, get in touch with the main name for Burlington Township commercial HVAC maintenance- A.M. Botte. AM Botte provides quality heating and air conditioning service for businesses and commercial facilities in Burlington. Not only do we install or repair any size of heating and cooling systems, with experience in all building types, we can also set up a routine maintenance plan for your existing system, which can save you from costly repairs in the future.
About Our Burlington Township Commercial HVAC Maintenance Plans
Among the many services we offer is identifying the cause, creating a plan, and executing it using maintenance plans to keep your system running for as long as possible in the best conditions.
Many people aren't sure if they need to make adjustments for their thermostats, what goes into keeping the parts functioning properly, how to track temperature levels, or what to look out for in filtering.
We encourage our clients to ask themselves:
Do you periodically check your thermostat?
Do you know how to calibrate your thermostat?
Do you know what goes into lubricate moving parts to decrease strain?
How well do you monitor refrigerant levels?
When was the last time you replaced your filters?
Our maintenance plans take care of all your needs; our team will make sure your system gives you accurate readings in temperature, keeps the mechanics of your boiler or A.C. unit in top shape, gauges the cooling mechanisms, and makes sure your filters are effective.
We've been called on by many neighbors in the area, many of which you can read about here.
Waste no time or money by waiting for the problem- preparation is key, and proactivity is essential. Set up your maintenance plan today, and you'll thank us later.
To get started, please fill out the form below, leaving your contact information and a brief description of how we can help – we can't wait to meet you!
New Location in Sewell!
A.M. Botte has opened a new office on NJ Route 47 in Sewell, in Washington Township! We are now even better able to serve you with your HVAC installation, repair, and maintenance needs. Wherever you are in South Jersey, reach out to us today…we can help keep your home or business comfortable throughout the year!