Camden Commercial HVAC Maintenance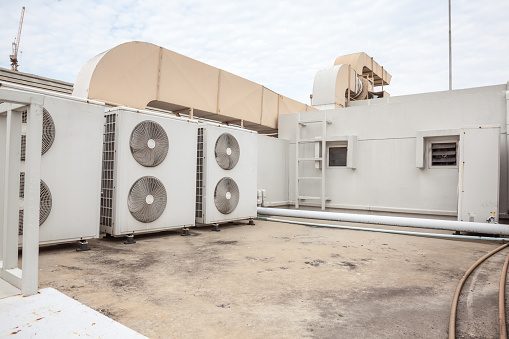 If you own a local business and need Camden commercial HVAC maintenance, AM Botte is your answer. We're located a short distance away in Sewell, NJ, and we maintain heating and air conditioning systems for businesses throughout the South Jersey region. For over 20 years, AM Botte has been earning our reputation for honest and dependable service with each repair call.
Being in Camden, you're no doubt familiar with our state's weather extremes, from brutally hot and humid summers to often frigid and biting winters. Heating and air conditioning equipment can take a beating through the tough seasons. Keeping HVAC systems running strong and keeping employees and customers comfortable is an important part of doing business.
Our trained technicians can repair and maintain any brand of HVAC system, regardless of how large your building is. If you have an aging system that is less efficient, we can replace it with a new one that will save you a great deal in future energy costs. We also offer an inexpensive maintenance program that can save you a bundle in emergency calls down the road.
When you choose AM Botte as your Camden commercial HVAC maintenance provider, we'll keep your systems running efficiently and for as long as possible. Our maintenance plan involves calibrating the thermostats on a regular basis to save excess use, lubricating moving parts to extend the system's life, monitoring refrigerant levels and replacing filters when needed. Should you need repairs, we'll give you an honest, hassle-free assessment of the cost without upselling you. And AM Botte stands behind all of our work with a lifetime warranty.
Get Started With Camden Commercial HVAC Maintenance Today!
If you're interested in trying out our maintenance plan, click here to contact a technician and get a free, no-obligation estimate. AM Botte's dedication to quality service is why clients come to us to stay for their commercial HVAC needs. Keep your HVAC systems stronger than South Jersey weather…contact AM Botte today.
New Location in Sewell!
A.M. Botte has opened a new office in Sewell, in Washington Township! We are now even better able to serve you with your HVAC installation, repair, and maintenance needs. Wherever you are in South Jersey, reach out to us today…we can help keep your home or business comfortable throughout the year!
Interested in specials, advice and updates? Be sure to follow us on Facebook!