Cherry Hill Commercial HVAC Maintenance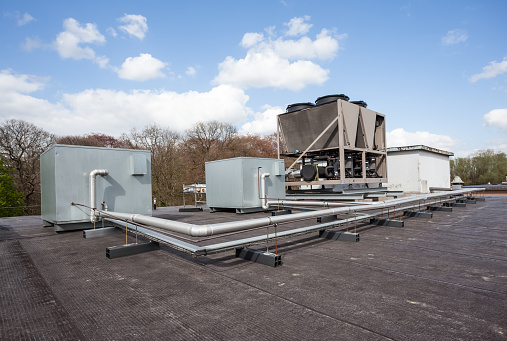 Are you a business owner searching for solid and dependable Cherry Hill commercial HVAC maintenance service? AM Botte is your destination. We've been serving the heating and air conditioning needs of businesses and residents throughout South Jersey for over 20 years, and we believe in earning our solid reputation for customer satisfaction with every call.
As you surely know, South Jersey weather reaches extremes at both ends, and our unpredictable climate takes a toll on HVAC systems. Very often, we've come out for repairs when businesses experience costly closings, customers leave the store, or machinery needs to be shut down. Not to mention the cost of the actual repairs…a cost that can often be avoided with preventive maintenance.
At A.M. Botte, we can repair your system or install an entirely new and more efficient and dependable one. We can work with buildings of any size. But most importantly, we can help keep your system running efficiently through the harshest of Cherry Hill weather.
We'll work with you to set up an affordable commercial HVAC maintenance contract for your business, and our techs will periodically come out to maintain your system. We'll check and calibrate the thermostats, lubricate moving parts, monitor refrigerant levels and replace dirty filters. And we'll spot any small problems before they become larger and more costly ones.
Our maintenance plan will not only save your business from future shutdowns and expensive repairs, it will keep your system running as efficiently as possible. It's well worth the investment to keep your energy bills at a minimum.
If you'd like to know more about our Cherry Hill commercial HVAC maintenance service, call or chat live with us today, or use this form to e-mail us and request a free estimate. At AM Botte, we're dedicated to honest, fair and efficient HVAC service for you and your business.
New Location in Sewell!
A.M. Botte has opened a new office on NJ Route 47 in Sewell, in Washington Township! We are now even better able to serve you with your HVAC installation, repair, and maintenance needs. Wherever you are in South Jersey, reach out to us today…we can help keep your home or business comfortable throughout the year!