Cinnaminson Commercial HVAC Maintenance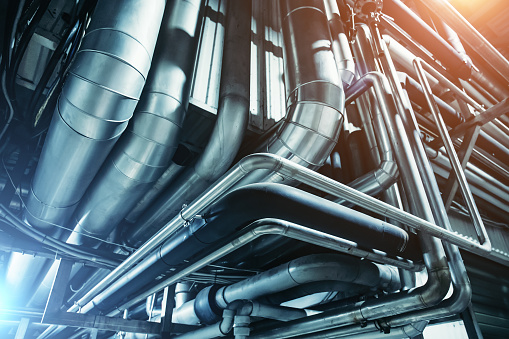 Whether it's your health or the health of your HVAC equipment, prevention is always easier than a cure. Reach out to A.M. Botte for your Cinnaminson commercial HVAC maintenance service. We offer an inexpensive annual maintenance plan that will keep your heating and air conditioning systems running, and your employees and customers comfortable.
An unexpected breakdown of an HVAC system can be harsh on a local business. An owner not only needs to shell out the cost of repairs or possibly even a new unit, but also make up for the lost business as customers go elsewhere or temperature-sensitive machines get shut down.
Don't wait for your system to break down and for your customers to visit your Cinnaminson competitors instead. Let the team at A.M. Botte inspect and maintain your system, and keep it running efficiently for as long as possible.
We provide an affordable maintenance contract for your business, with periodic visits from our expert technicians. One of our techs will inspect and calibrate your system's thermostats, lubricate the moving parts to reduce wear, oversee your system's refrigerant levels, and replace the filters as needed. On each visit, we'll carefully inspect your system and identify any smaller problems and address them before they become bigger ones.
In over 20 years in business, A.M. Botte has built a solid reputation for trustworthy and fair service, a reputation we strive to earn with each service call. Our technicians take pride in what they do and behave professionally in your place of business, and we won't try to sell you services you don't need.
To keep your systems running through the South Jersey weather extremes, look to A.M. Botte for your Cinnaminson commercial HVAC maintenance needs. Contact us today or request an online estimate here. We'll keep your heating and air conditioning systems healthy, and your place of business comfortable.
New Location in Sewell!
A.M. Botte has opened a new office on NJ Route 47 in Sewell, in Washington Township! We are now even better able to serve you with your HVAC installation, repair, and maintenance needs. Wherever you are in South Jersey, reach out to us today…we can help keep your home or business comfortable throughout the year!