Commercial HVAC Maintenance in Collingswood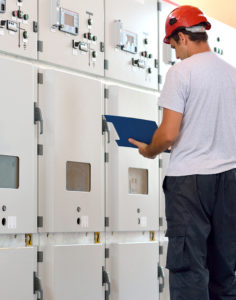 You can find the promise of quality Commercial HVAC maintenance in Collingswood with the folks at A.M. Botte. A.M. Botte provides a way to help save you from costly repairs in the future by setting up a routine maintenance plan for your existing system.
About Commercial HVAC Maintenance in Collingswood
The specialist at A.M. Botte are fully licensed and insured. Our team can help clients create a program designed for their business to keep up with their HVAC systems' efficiency. Our technicians will properly evaluate your current system and provide you with a free estimate on any work we think needs to be done.
The crew at A.M. Botte provides:
Periodically checks and calibrations for thermostats.

Lubrication for moving parts to better decrease equipment strain.

Monitorization of refrigerant levels

Replacement of filters.
We believe in only offering customers services they truly need- including a way to keep their system healthy. We hope to help our clients fight the erratic weather that South Jersey experiences and provides quality heating and air conditioning service for businesses and commercial facilities. For 20 years, we've held the reputation of serving the needs of commercial property owners and property managers throughout South Jersey and the tri-state area with honesty and integrity. Our services have made us popular with schools, the Dunkin Donuts baking and distribution facility in South Jersey, Health Advocate, and more. You read how we were able to help here.
You can learn more about what we offer by clicking here, including:
COMMERCIAL HEATING & AIR
Our system services include:
Heat/AC Repair and Installation

Exhaust Fans

Rooftop Units

Building automation

Zone Control

Maintenance

Boiler

Chillers

Design Build

And more…
COMMERCIAL BUILDING AUTOMATION
We build systems with programmable thermostats, temperature and air quality sensors, lighting controls, and much more.
SYSTEMS DESIGN & CONSTRUCTION
AM Botte will help you speed up the construction schedule, keep costs low by avoiding redesigns and multiple bids.
INDOOR AIR QUALITY
Our technicians can make sure your property has a proper ventilation system in place.
BOILER SYSTEMS
Our team can upgrade or service your current boiler, and we offer a tune-up and combustion analysis twice a year for maximum efficiency.
By using the form below, you can let us know how to contact you and how the A.M. Botte team can help you. We hope to hear from you soon!
New Location in Sewell!
A.M. Botte has opened a new office on NJ Route 47 in Sewell, in Washington Township! We are now even better able to serve you with your HVAC installation, repair, and maintenance needs. Wherever you are in South Jersey, reach out to us today…we can help keep your home or business comfortable throughout the year!