Delran Commercial HVAC Maintenance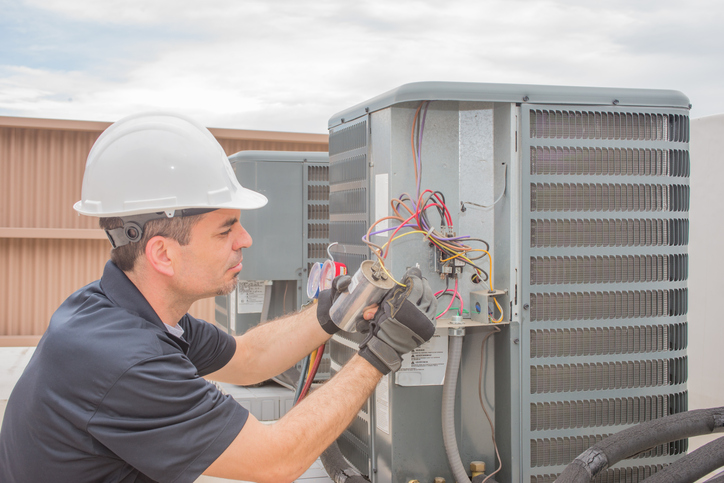 Keeping the ideal temperature conditions of your business is an often unappreciated privilege that many can take for granted. That is until their HVAC heating and cooling systems fail. But by then your focus is on scheduling the repairs, fees, finding the right team – it can be a lot. Your energy and time should be on growing your brand and increasing the customer experience. These conditional factors of your building can have a major effect on your enterprise. That's why we recommend a proactive plan to keep your systems updated year round for both extreme hot and cold seasons.
Particularly in South Jersey, areas like Delran could benefit from commercial HVAC maintenance. Too often, a business will close its doors temporarily until they can get their systems back up and running. We want to be your team that keeps your equipment running at its maximum potential.
At A.M. Botte we consult, advise, and install your heating and cooling systems. We also offer a commercial maintenance contract with your company. Our technicians value goes beyond the initial service and continues periodically. With this contract, our team will:
check and calibrate thermostats
lubricate moving parts to decrease strain
monitor refrigerant levels
replace filters
Not only will taking these preventive measures on the front end help alleviate the headaches that may come later, but you'll also get a head start as equipment damage that may accumulate later. Having our technicians give you the proper education on what to look out for and pointers on what to expect can give you the advantage necessary to save on money
Looking for protection for your business? Give us a click and a call here for Delran commercial HVAC maintenance.
New Location in Sewell!
A.M. Botte has opened a new office on NJ Route 47 in Sewell, in Washington Township! We are now even better able to serve you with your HVAC installation, repair, and maintenance needs. Wherever you are in South Jersey, reach out to us today…we can help keep your home or business comfortable throughout the year!