South Jersey Commercial Boiler Systems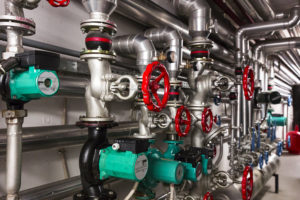 Since boilers seem to be going out of style, there are rarely any technicians who are willing or educated enough to provide the maintenance and repair service you need. At A.M. Botte Mechanical, LLC., we can upgrade or service your current boiler, no matter the type, year or make. We also offer a tune-up and combustion analysis twice a year to make sure that your boiler is operating as it should.
Boilers produce a comfortable, consistent, and draft-free climate, in a way that is affordable, efficient and environmentally friendly. With intelligent controls, you can set the perfect temperature while keeping your system running efficiently. Our maintenance and repair service will keep your boiler running for a long time.
Whether you have a noisy boiler, inconsistent temperature throughout the building, or you need a service provider who can and will actually work on boilers, don't hesitate to contact A.M. Botte Mechanical, LLC. today! To learn more or get a free estimate, call us at 856-848-8708.
New Location in Sewell!
A.M. Botte has opened a new office on NJ Route 47 in Sewell, in Washington Township! We are now even better able to serve you with your HVAC installation, repair, and maintenance needs. Wherever you are in South Jersey, reach out to us today…we can help keep your home or business comfortable throughout the year!