Voorhees Commercial HVAC Maintenance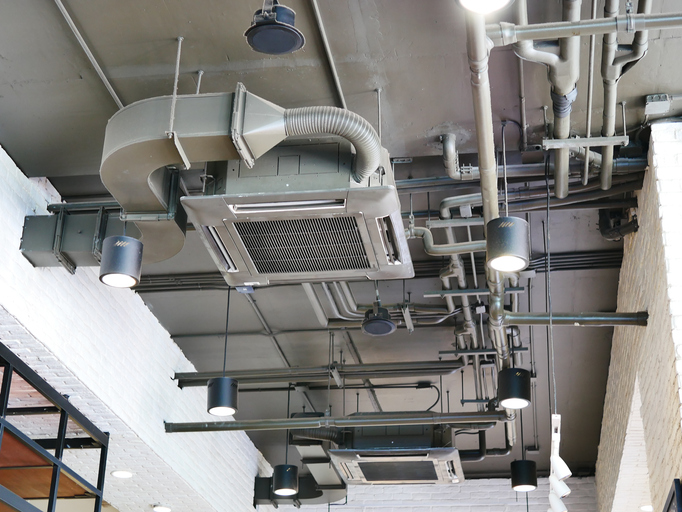 When it comes to the health of your company's heating and air conditioning systems, prevention is always better than a cure. That's why A.M. Botte specializes in Voorhees commercial HVAC maintenance. When you sign on for our inexpensive maintenance plan, we'll keep your systems going and your employees and customers comfortable, whatever the South Jersey weather brings.
Unexpected HVAC breakdowns are brutal on a local business. In addition to the repair costs or even the cost of a new installation, there's also days of lost productivity and lost business as machines are shut down and customers go elsewhere.
Make sure that your competitors in Voorhees don't have an opportunity to take your customers away while you're waiting to have your system repaired. Let the pros at A.M. Botte maintain your HVAC equipment and keep it running as long as possible.
Our trained and professional technicians can visit your place of business to periodically check your unit. We will calibrate thermostats, lubricate moving parts for reduced wear, check the refrigerant levels, and replace any filters as needed. With every visit, we will look over your HVAC system and identify and correct and smaller problems before they become bigger ones.
In our 20+ years in this business, we've built a solid reputation for top notch customer service, and we still work to earn that reputation with each call. We employ some of the best techs in the industry, who behave courteously in your place of business and won't sell you services you don't need.
If you'd like to keep your HVAC systems costs down and your place of business comfortable, contact A.M. Botte today at (888) 729-9215 or using this online form, and ask about our Voorhees commercial HVAC maintenance plan. We can keep your systems running efficiently through the harshest of Jersey weather extremes.
New Location in Sewell!
A.M. Botte has opened a new office on NJ Route 47 in Sewell, in Washington Township! We are now even better able to serve you with your HVAC installation, repair, and maintenance needs. Wherever you are in South Jersey, reach out to us today…we can help keep your home or business comfortable throughout the year!