West Deptford Commercial HVAC Maintenance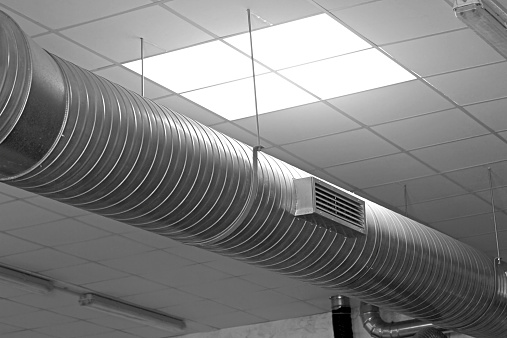 If you're a business owner seeking dependable West Deptford commercial HVAC maintenance, try the professionals at A.M. Botte. We're located close by in Sewell, and we install and maintain heating and air conditioning systems for businesses throughout Gloucester County. For over two decades, A.M. Botte has been dedicated to earning our solid reputation with each service call.
No business owner in West Deptford needs to be told about the weather extremes in South Jersey and how they can wreak havoc on HVAC systems. We have plenty of uncomfortably hot summer days and just as many frigid winter days. Worst of all, your HVAC system is most likely to break down when it's needed the most…in the middle of a heat wave or cold spell.
To keep your employees and customers comfortable, your HVAC system needs to stay running strong without shutdowns. A.M. Botte can provide you with peace of mind with our affordable maintenance plan.
Your West Deptford HVAC Maintenance Service
However large the size of your facility, our technicians can repair and maintain any brand of HVAC system. If you have an aging, inefficient system, we can replace it with a new one from a top manufacturer, saving you on future energy costs. We also offer an effective maintenance plan that can keep your HVAC system from breaking down in the years to come.
Businesses that choose us as their West Deptford commercial HVAC maintenance provider know they can depend on us to keep their employees comfortable. Included in our maintenance plan is a regular check of refrigerant levels, filter replacement, lubrication of moving parts and calibration of thermostats. When you need repairs, we'll assess the repair needs and give you an honest assessment, without selling you services you don't need. You can rest easier with our lifetime warranty on our work.
If you need repairs or would like to know more about our effective maintenance plan, click here and request a free estimate from one of our technicians. Don't take the chance with heating and air conditioning in your place of business…call the team at A.M. Botte. We'll keep your systems running and your facility comfortable.
New Location in Sewell!
A.M. Botte has opened a new office right here in Sewell, in Washington Township! We are now even better able to serve you with your HVAC installation, repair, and maintenance needs. Wherever you are in Gloucester County, reach out to us today…we can help keep your business comfortable throughout the year!