Westville NJ Commercial HVAC Maintenance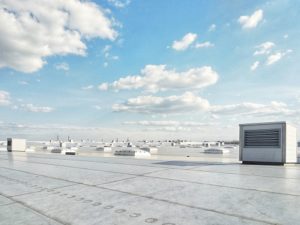 AM Botte is your trusted destination for Westville NJ commercial HVAC maintenance! From our nearby office in Sewell, we help keep Westville business facilities comfortable with our solid and inexpensive maintenance service and repairs. We've been in the HVAC service business for over 20 years now, and we still today believe in earning our first class reputation with every service call.
No Westville business owner needs to be told about South Jersey's climate and our weather extremes. We get frigid winters and blazing hot summers, and both take a heavy toll on heating and air conditioning systems. In this business, we frequently answer emergency service calls for businesses that have had to close or stop operations, at a great cost…as customers leave the store, temperature-sensitive equipment breaks down, and costly downtime is incurred.
If your HVAC systems are aging and not maintained on a periodic basis, the chances of a shutdown are much greater…and that shutdown will probably occur at a time when you need it the most: during a heat wave or long cold spell. Take it from us…that's when the most of our service calls happen, by far!
Many times, service calls could have been avoided with our routine and affordable Westville NJ Commercial HVAC Maintenance program. AM Botte can repair HVAC systems or completely replace them regardless of your building's size or the type of system. But more importantly, we offer a routine maintenance plan that can keep your systems running through the harsh extremes of Westville weather, and save you from expensive shutdowns.
Your Westville NJ Commercial HVAC Maintenance Experts!
When you hire AM Botte as your Westville commercial HVAC maintenance contractor, we'll periodically check and maintain your heating and air conditioning systems. We'll calibrate the thermostats, lubricate all of the moving parts, monitor refrigerant levels and replace any dirty filters. In our visits, we'll check for any potential problems and address them before they turn into larger issues.
Our maintenance program will not only keep your heating and cooling systems running, it will keep them running efficiently and keep your energy costs down, while improving the general indoor air quality at your establishment, making it well worth the investment. In addition, our maintenance service will protect you from having to pay for any repairs that should be the responsibility of the manufacturer…many HVAC system warranties require periodic maintenance as a condition of their terms.
Don't take the chance of a costly shutdown or shortened life of your considerable HVAC investment. Call us today or use this form to request an estimate for your Westville NJ commercial HVAC maintenance service needs. You have enough to worry about as a business owner…let AM Botte keep your business comfortable and your energy costs down, no matter what our Jersey climate brings.
0% Financing on New HVAC Systems! If your HVAC system is beyond a certain age, it may be costing you more in repairs and shutdowns than it's worth. A.M. Botte can install a completely new, more efficient system in your place of business. We also make it easy for your budget with our affordable pricing and 0% financing! Stop putting up with your inconsistent, energy-gobbling HVAC system. Reach out to us today to ask for a quote for your new HVAC system installation.
New Location in Sewell!
A.M. Botte has opened a new office right here in Sewell, in Washington Township! We are now even better able to serve you with your HVAC installation, repair, and maintenance needs. Wherever you are in Gloucester County, reach out to us today…we can help keep your business comfortable throughout the year!
A.M. Botte doesn't just serve businesses in the Westville area…we serve home and property owners too, with the same level of trusted service, maintenance and new HVAC systems installation! Have a look at our residential services here, and see how we can help keep you and your family comfortable at home too. Your HVAC system will be ready for whatever the South Jersey climate brings.
Interested in more advice, case studies and testimonials? Be sure to follow our Facebook page!