National Park, NJ Commercial HVAC Maintenance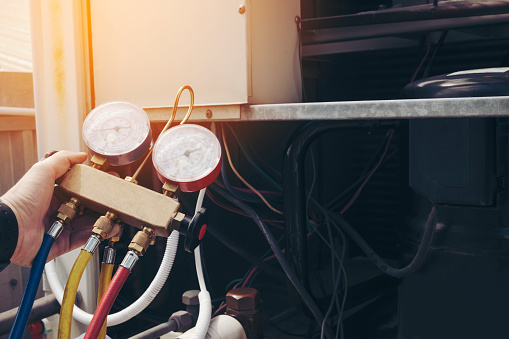 A.M. Botte Mechanical is your local authority for National Park, NJ commercial HVAC maintenance. From our office in West Deptford, we provide first class heating and air conditioning maintenance services to businesses throughout Gloucester County. We've been helping keep South Jersey facilities comfortable for over 20 years, and we believe in earning our solid reputation with each and every service call.
As every business owner knows, the weather extremes in this area bring some hefty energy bills…and they do a number on our HVAC systems. We respond to plenty of emergency calls when businesses have had to shut down and lost customers because of HVAC system breakdowns. Shutdowns and repairs are costly for a business, and very often can be prevented with a periodic maintenance program.
We're always ready and able to perform your repairs as needed, or install a brand new system in your building regardless of its size. But we also help keep your systems running strong and at top efficiency through our harsh winters and blazing summers, with our affordable maintenance plans.
When you sign on for our National Park, NJ commercial HVAC maintenance plan, our techs will come to your place of business on a periodic basis to check and maintain your system. We'll calibrate the thermostats, lubricate all of the moving parts, monitor the refrigerant levels, and replace any dirty filters. We also thoroughly examine your system to spot small problems before they become bigger ones. We'll not only keep your HVAC equipment running efficiently and your energy costs down, we'll help protect you from expensive shutdowns. It's well worth the investment for your business.
Contact us today or click here to get a quote, and find out more about how we can keep your systems running and your costs down with our commercial maintenance services. We can help keep your employees and customers comfortable, no matter what the New Jersey climate brings!