Paulsboro Commercial HVAC Maintenance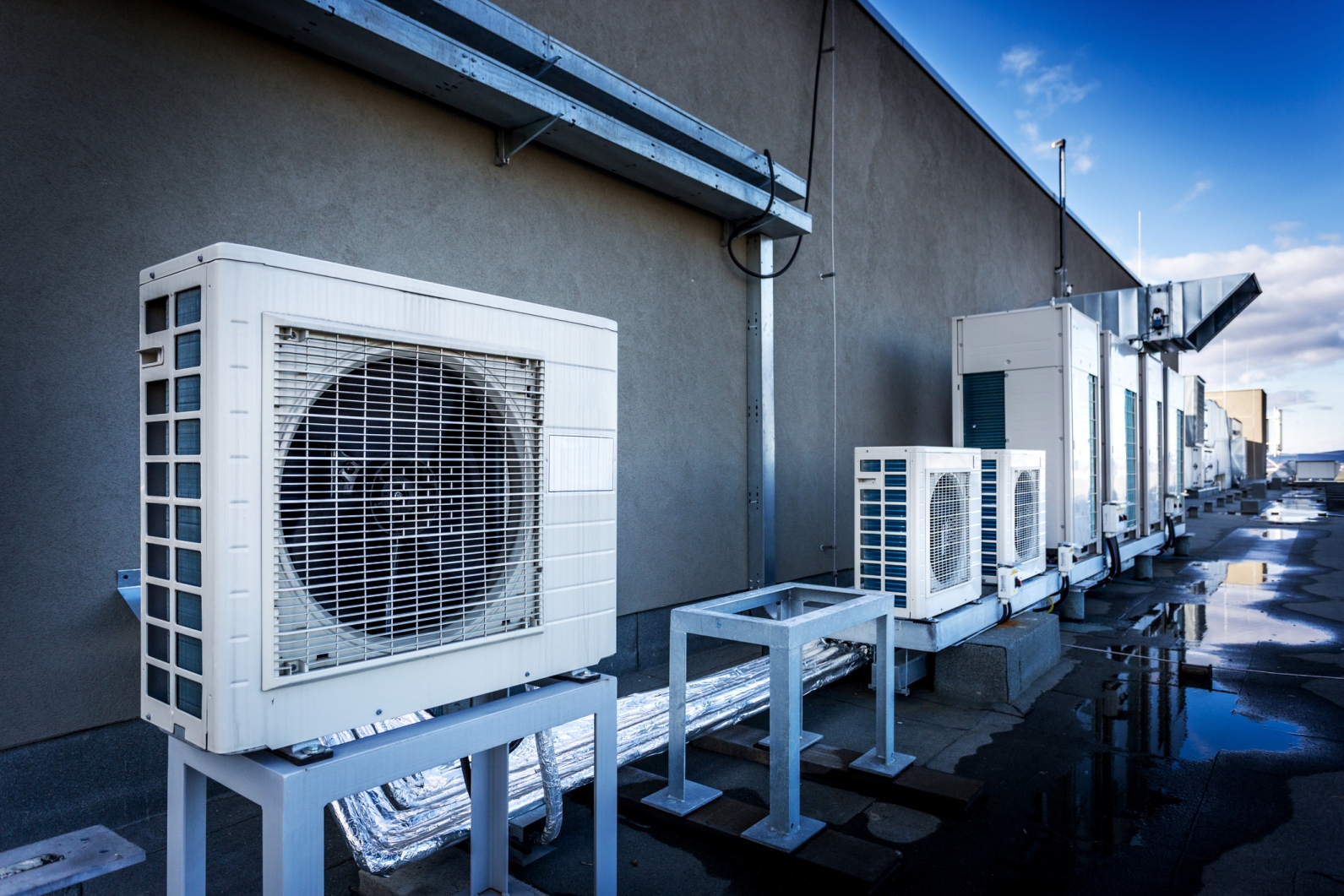 AM Botte is your team to call for Paulsboro commercial HVAC maintenance. We are based a short distance away in Sewell, and we've been serving the HVAC needs of South Jersey residents and businesses now for two decades. Our staff of trained technicians can effectively maintain your heating and air conditioning systems, and help prevent costly breakdowns.
As you well know, South Jersey weather is wildly unpredictable. Our region is prone to long periods of temperature extremes. If your HVAC system is operating at maximum capacity for days or even weeks, it becomes prone to breakdowns. Your business not only will have to invest in repairs or even a replacement, but also suffer lost revenue from down time. You can't afford to have customers leave your store and shut down temperature sensitive machines.
Our Paulsboro Commercial HVAC Maintenance Services
Like your car, your HVAC system should be cared for and checked out on a regular basis. Filters get dirty and cause clogs. It's important to calibrate thermostats regularly for cost-effective use. It's also necessary to lubricate the moving parts frequently. We address all of these things in our periodic maintenance visits. We also check your system thoroughly and identify small problems before they become bigger ones that cause costly shutdowns and repairs.
In addition, keeping your HVAC system properly maintained can reduce your energy costs. A system that is running smoothly and doesn't have to go through dirty vents or cracked duct work doesn't work as hard, and keeps your energy costs manageable. An aging and insufficiently maintained system works harder and drives up bills. If your old HVAC system is costing you more than it should, ask us about replacement options. We offer 0% financing and easy payment options on new installations.
As a business owner, you have enough to worry about without having to deal with sudden emergencies, and you shouldn't have to budget for unexpected repairs. With our HVAC maintenance plan, you can keep your Paulsboro office, restaurant, warehouse or store comfortable through the worst of South Jersey weather. By far, we make the most repair calls during the blazing hot summer heat waves and the long weeks of frigid winter spells – don't be stuck without heating or air conditioning when your business needs it the most.
Your Established Washington Township Area HVAC Contractors
A.M. Botte has built a solid reputation for first class customer service over more than 20 years in the HVAC business. We believe in honesty with our customers, open and clear communication, and in earning our reputation with each and every service or maintenance call.
We are fully licensed and insured, and our professional technicians are always staying educated on the latest HVAC technology and best practices – and they behave courteously and respectfully at your place of business. Feel free to have a look at testimonials from very happy customers here, and learn more about why Gloucester County businesses put their trust in A.M. Botte's HVAC services.
Contact A.M. Botte today for your Paulsboro commercial HVAC maintenance needs, and how we can affordably maintain your systems. We can design an HVAC maintenance plan that works for your business and for your budget. You can relax knowing that your system is running smoothly and your customers and employees stay comfortable.
Whether it's maintenance, repairs or completely new installations, A.M. Botte is ready for you. We can take on all of your system replacement and installation needs, including complete design and build projects. Anytime your business has a new construction project, reach out to us for installation of HVAC equipment, rooftop units, exhaust fans, zone controls and much more.
Interested in commercial HVAC tips, satisfied customer testimonials and case studies? Be sure to Like our Facebook page!
New Location in Sewell!
A.M. Botte has opened a new office right here in Sewell, in Washington Township! We are now even better able to serve you with your HVAC installation, repair, and maintenance needs. Wherever you are in Gloucester County, reach out to us today…we can help keep your business comfortable throughout the year!
Are you a Gloucester County resident in need of heating and air conditioning services in your home too? A.M. Botte offers full HVAC services for home owners as well! We can fully install a brand new HVAC system in your home, and perform affordable repairs as needed. In addition, we can also provide affordable maintenance on your existing system. Visit our residential HVAC service website today to find out more!