Sewell Commercial HVAC Maintenance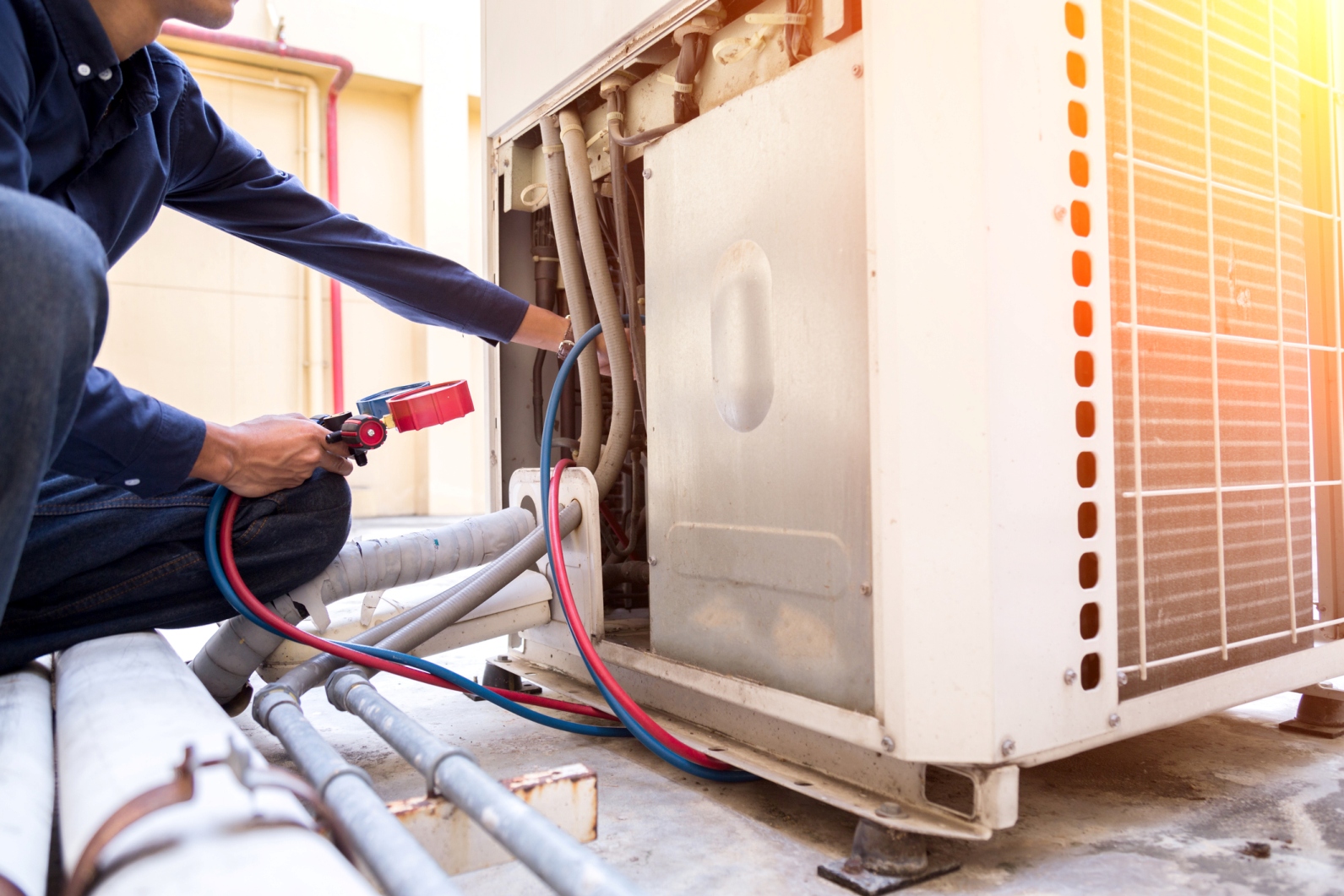 Your search for dependable Sewell commercial HVAC maintenance service ends with A.M. Botte! We are locally based right here in town, and we provide HVAC installation, repair and maintenance services to residents and business throughout Gloucester County. We employ highly trained expert technicians that keep your heating and air conditioning systems running, and prevent unexpected and expensive breakdowns.
As a South Jersey business owner, you don't need to be told about South Jersey weather, and temperature extremes that can last for days or even weeks. When your HVAC system is running at full capacity for an extended period of time is when it's most prone to breakdowns. An HVAC shutdown is not only costly in terms of repairs or a possible replacement, but also in business down time as customers leave and machinery is shut down.
A.M. Botte's Sewell Commercial HVAC Maintenance Services
Your HVAC system is very much like your car – to keep it running smoothly and for a long time, it needs to be maintained and checked out regularly. In our periodic visits to your facility, we lubricate all of the moving parts, keep the thermostats calibrated, and replace filters when needed. We also take a good thorough look at your system to check for small problems, so that we can address them before they become bigger ones.
Having a well-maintained HVAC system that isn't battling filthy vents or leaking duct work also keeps your energy bills manageable. Older and improperly maintained systems work harder and can be a drain on your energy budget. If you think your HVAC system is in need of replacement, ask us about new installations…we offer 0% financing options on new HVAC systems and other services.
You have enough to think about running a business, and you have enough costs without having to budget for unanticipated repairs. Our HVAC maintenance services help to keep your Sewell restaurant, office, store or warehouse comfortable, no matter what our crazy South Jersey weather brings. We make the most service and repair calls during the hot summer spells and the cold winter weeks; don't be caught without heating and air conditioning when your business most needs it.
At A.M. Botte we've grown our business through repeat business and referrals for more than 20 years now…we work to earn that reputation with each and every service call. Our technicians are well-trained and knowledgeable and stay on top of the latest technology and solutions, and we believe in being open and honest with our customers, behaving courteously in your place of business, and in fully communicating to you what your HVAC system needs.
We welcome you to have a look at testimonials from satisfied business owners here – and see why A.M. Botte is the trusted name in Gloucester County HVAC services.
Reach out to A.M. Botte today for your Sewell commercial HVAC maintenance needs, and find out how we can keep your systems running smoothly and efficiently. We'll work with you on a plan that works for your business and your budget, and you can have the peace of mind that your customers and employees will stay comfortable.
Want to see even more testimonials from satisfied customers, ongoing case studies, and energy saving tips? Follow our Facebook page today!
New Location in Sewell!
A.M. Botte has opened a new office right here in Sewell, in Washington Township! We are now even better able to serve you with your HVAC installation, repair, and maintenance needs. Wherever you are in Gloucester County, reach out to us today…we can help keep your business comfortable throughout the year!
Need HVAC services at home too? A.M. Botte also offers residential services…we can fully install a brand new HVAC system in your home, make any needed repairs to your heating and air conditioning systems, and we offer an affordable maintenance plan and tune up services for your home systems as well. Click to visit our residential services site and reach out to us!