Woodbury Commercial HVAC Maintenance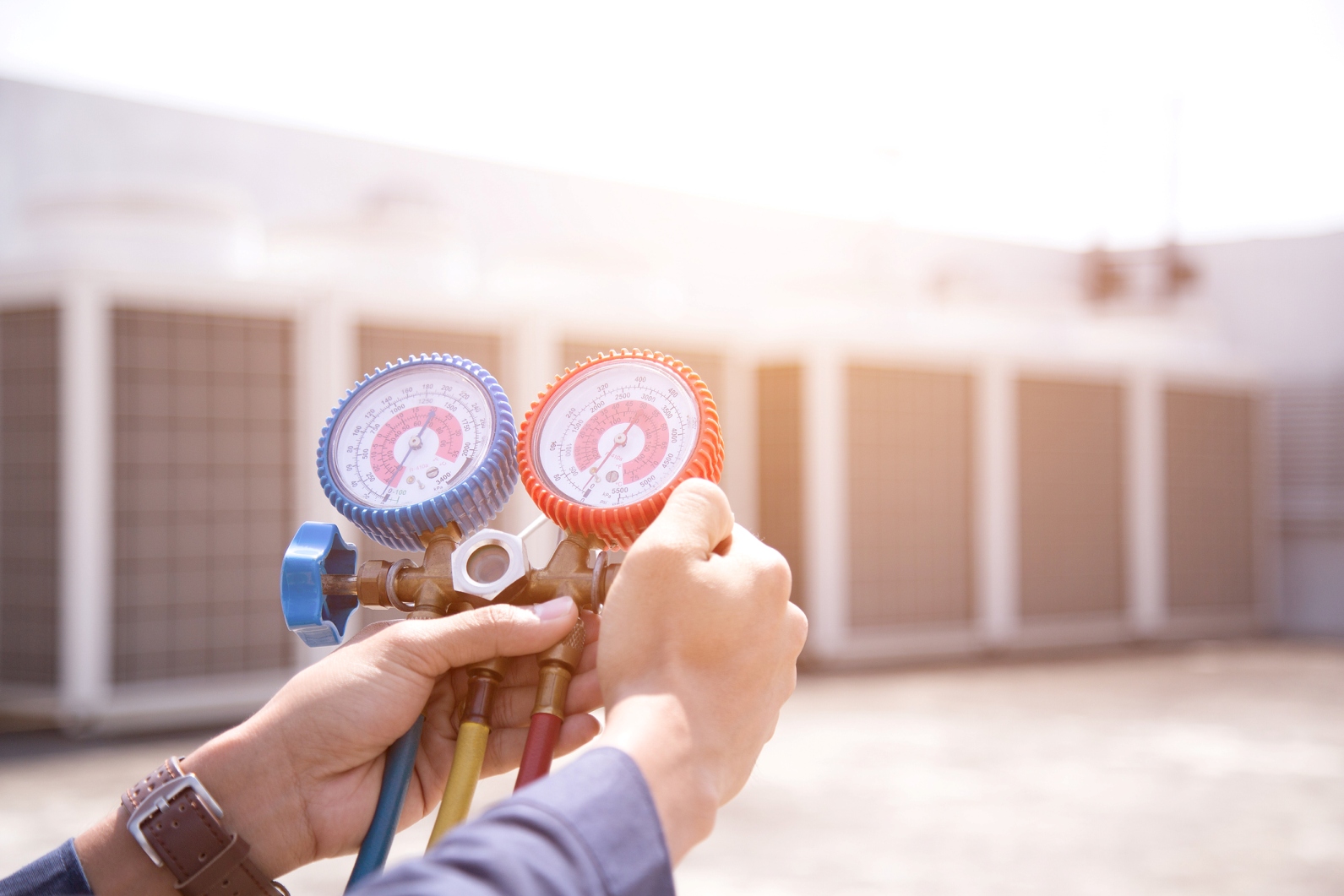 A.M. Botte is your established destination for Woodbury commercial HVAC maintenance. Our new location is just a short distance away in Sewell, NJ, and we provide top notch HVAC installation, repair and maintenance services to businesses throughout the region. We offer HVAC maintenance plans that suit your business needs and budget, and our trained techs will keep your systems running smoothly and prevent costly breakdowns.
Being in South Jersey, you're most certainly aware of our weather extremes, and you probably know the toll a week-long heat wave or cold spell can take on an HVAC system. We make the most service calls during those extended periods of extreme weather, when systems are much more prone to breaking down. In addition to the cost of repairs or a new HVAC system, businesses are often forced to halt productivity or close their stores.
A.M. Botte's Woodbury Commercial HVAC Maintenance Service
An HVAC system is very much like a car – it has plenty of moving parts and should be checked out on a periodic basis. Filters get dirty and need to be replaced, thermostats need to be calibrated for maximum efficiency, and of course the moving parts should be lubricated. With our maintenance plans, one of our techs will visit your facility on a regular basis and take care of these needs, as well as identifying small problems and correcting them before they result in shutdowns.
You have enough challenges when it comes to running a business, and the last thing you need is an unexpected and expensive shutdown. Let A.M. Botte handle the maintenance of your HVAC system and keep your Woodbury office, store, restaurant or warehouse comfortable regardless of the weather.
Reach out to us today and ask about our affordable Woodbury commercial HVAC maintenance plans, and how we can keep your systems running and provide you peace of mind. We'll design the ideal plan for your business, and let you focus on running the business!
New Location in Sewell!
A.M. Botte has opened a new office right here in Sewell, in Washington Township! We are now even better able to serve you with your HVAC installation, repair, and maintenance needs. Wherever you are in Gloucester County, reach out to us today…we can help keep your business comfortable throughout the year!