Tag Archives:
Commercial HVAC
---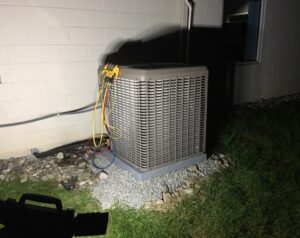 Health Advocate in Plymouth Meeting, PA hired AM Botte Commercial HVAC to provide replacement of their heat pump HVAC system as well as new ductwork and air intakes. Health advocate could not close their business operations as they are staffed 7 days per week. AM Botte was able to perform all work at their Plymouth Meeting location during the hours of 6PM – 6AM, causing no interruption to their business operations. We replaced 6 heat pumps, installed 4 fresh air intake systems, all new ductwork with motorized dampers and wired the systems into their building automation control system.
Highlights of Health Advocate in Plymouth Meeting, PA
Upgrade of 6 heat pump split systems
Replace 6 systems with new York heat pumps
Run all new power wiring and controls for new equipment
Run all new refrigerant lines through the existing building
Integrated the new units into the building management system
Install 4 new fresh air intake fans with all ductwork, motorized dampers and controls
All work was done 6pm to 6am after hours ensuring the medical space was un interrupted and clean each do so they were not disrupted
All work done in an occupied finished space above ceilings
Photos of Health Advocate in Plymouth Meeting, PA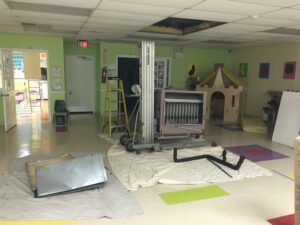 TLC Daycare in Voorhees, NJ recently hired AM Botte Commercial HVAC division to replace their entire 10 Ton AC system and 300,000 BTU gas furnace. The problem TLC Daycare in Voorhees has was that they couldn't close down their business while the repairs were being made. AM Botte managed to replace the entire ceiling-based, AC and Furnace system as well as run new ductwork in less than 48 hours from start to finish. Our teams worked around the clock to have TLC Daycare up and running by Monday morning.
Highlights of TLC Daycare in Voorhees, NJ
Replacement of a 10 ton air handler AC system
Replacement of 300,000 btu induct gas furnace
All work was above a ceiling in the attic
Installed 2 York high efficient gas furnaces
Installed 2 York 5 ton AC units
Made new custom ductwork
Did all work over a weekend working around the clock
Photos of TLC Daycare in Voorhees, NJ