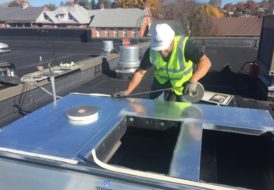 A.M. Botte performed a total upgrade of the Waynesboro, PA Post Office HVAC systems. We removed two old rooftop units and replaced them with new York high efficient units. We replaced the old boiler system with a new Burnham boiler and power flame gas burner, offering high and low fire for energy efficiency. We upgraded […]
Read More....
---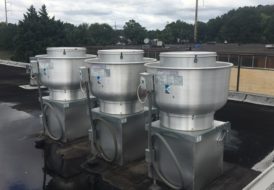 South Jersey CML in Bellmawr, NJ is the Dunkin Donuts baking and distribution facility in South Jersey. Their location in Bellmawr is crucial to operations, as it is responsible for the on-time, on-budget of bakery supplied goods to its many member franchisees throughout South Jersey. A.M. Botte was tasked with the design and installation of: […]
Read More....
---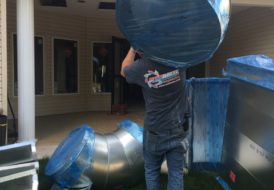 Abundant Life Church of God in Freehold, NJ recently added a new Christian Education wing to their church. The church contracted A.M. Botte to handle the design and installation of all the new ducts, HVAC units and building automation controls. The facility now meets the needs of this growing congregation in Freehold, NJ. Project Details […]
Read More....
---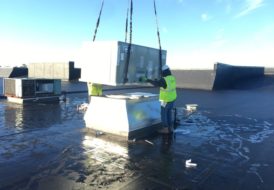 Retro Fitness Center in Glassboro, New Jersey had an HVAC system that was over 30 years old. This old 10 Ton HVAC system was wasting energy and barely functioning. AM Botte was tasked with replacing the old units with a modern, Trane system that will save energy and create a more comfortable environment for the […]
Read More....
---